Daycares & Schools in MN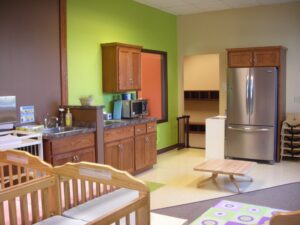 Daycares, related childcare centers, pre-schools, and school facilities are some of the many building projects that we take great pride in constructing. Over time our group has been involved in a variety of daycare and school construction projects.
Our team at APPRO Development and CERRON Commercial Properties work closely with the owners throughout the entire project to identify the best solution to meet the needs of a daycare or education provider. This might include site selection, or special design considerations to meet local or regional building codes and requirements for facilities which provide care for children in our local communities.
Take a look at a sample of our past daycare and school projects, then let us know how we can help you.
Have you been thinking about building a new daycare facility? Has your school been looking for a new location? Considering expanding or remodeling your education building? Our team can help walk you through a variety of options and help you to determine the right solution for you and the families you serve.

Learn more about what our clients have to say about working with us…
"The Appro and Cerron Team provided our school with outstanding service, support, and guidance. They listened to our needs as a small school and designed a facility that fit our goals perfectly. They worked miracles and managed to keep the build within our budget and completed the project on a tight timeline. As a customer, we always felt that they put our needs first. The project was excellently managed from beginning to end, from design through construction. Thank you, Appro Cerron Team!" – Gail Wolfe, Christian Heritage Academy, Lakeville, Minnesota
"I just wanted you all to know how much I LOVE the Northfield facility – you all did an amazing job and I appreciate you all! Your attention to detail and following through on every little thing was really wonderful. I have great respect for your company and the whole team at APPRO. Thanks everyone!" – Anna Achtenberg, Anna's Bananas Daycare & Preschool Centers (various locations)
Read more testimonials HERE.