BUILDING & DESIGN SERVICES

Our real estate, building design, and general contractor professionals can help you with just one phase of the building process or all phases to provide for a complete commercial building & design company ready to help along every step of the process.
APPRO Development provides a unique construction design and build approach, which allows you to have a single-one-stop shop for every aspect of your project from concept through occupancy. Working as one team, we are able to control quality, cost and schedule, delivering you a facility that meets or exceeds your expectations.
Our Process
We work closely with you to develop the best real estate solution for you by listening and truly understanding your real estate needs, goals, and expectations. From the first sketch, to the completed project, and every step in between, we are here for you.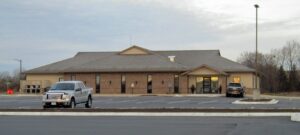 To start, we create a basic site design to determine the correct land size for your project, while researching the market for appropriate land sites. We can also build on an existing site if you already have one selected.
We are here; ready to help with feasibility studies and site analyses so you can be sure that you will have the information you need to make an informed decision to move forward with a specific build to suit strategy.
In addition to creating new commercial buildings, we also provide complete building and expansion services throughout Minnesota. We pride ourselves on completing our commercial general contracting construction projects on time and on budget, and often time that means putting your project on the fast-track if necessary or completing various phases of your project simultaneously, thereby saving you time and money. Contact us today to learn about how APPRO's complete commercial construction process can save you time and money.
Learn more about our process and how to start planning for a new construction project by downloading our Project and Process Timeline.
Click below to download a copy of the timeline now…