Real Estate For Sale in the Midwest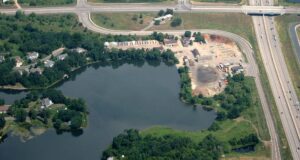 Real estate for sale in the Midwest and south metro MN are highlighted on the following pages by CERRON Commercial Properties which is a full service real estate broker located in South Metro, Minnesota.
We are a full service brokerage with a team of experts to provide comprehensive property solutions. Our real estate for sale includes land, retail, office, warehouse, and industrial properties. If you do not see a property that is an ideal match to your current needs on the following pages, please contact our team. We are well networked in communities throughout the Midwest, and may have the ideal solution to meet your needs, even if you don't see it posted to our website. New listings are changing with great frequency on our website, so be sure to check back often. Our team is available to help answer any questions you may have about any commercial property or property type for which you would like additional information.

---
 Can't find the perfect property For Sale?
Building a new building or modifying an existing commercial property might be the ideal fit…visit our sister company, APPRO Development, Inc., to research new construction options (click on the logo below).