MEET THE APPRO AND CERRON TEAM
---
---
APPRO and CERRON helps businesses find and/or create great spaces – what about that do you appreciate/enjoy?
---
I love being able to lead a project from planning and budgeting to project completion. It is especially rewarding when you get to help a "first timer" through the perils and excitement of designing and construction of a new space or building. It is also great to work with experienced people as they know and expect all of the things that come up along the way.
Describe your role with APPRO and/or CERRON in ten words or less.
Client advocate AND teammate from conception to completion and beyond.
---
Why should someone who doesn't know APPRO and CERRON, choose our companies?
We truly have a "Client First" mentality and a sub-base that follows that culture. This equates to the client receiving the best value through honesty and thorough communication. Usually the "cheapest" isn't the "best" but APPRO and CERRON strive to be as cost conscience as possible and use our experience and foresight to mitigate future costs and/or change orders as much as possible.
---
What is your earliest memory of selling, designing or building something?
I certainly remember building a ton of Lincoln Log and Lego buildings and designing very structurally unsound houses with the front door pushed all the way to the edge and windows all over the place. In 7th grade however I "helped" "design" and "build" our family's house addition and that started the real world love for drawing plans and turning those drawings into structures.
---
We have knowledge, experience and staff for ALL of the steps along the way. We are able to develop, conceptually plan, design, budget, build and maintain all under one roof. We have a long history of building client relationships and trust within our vast sub-base that no project is too small or too big for us to handle.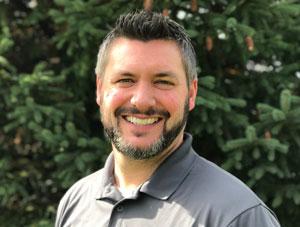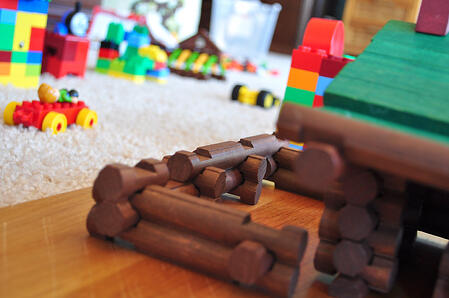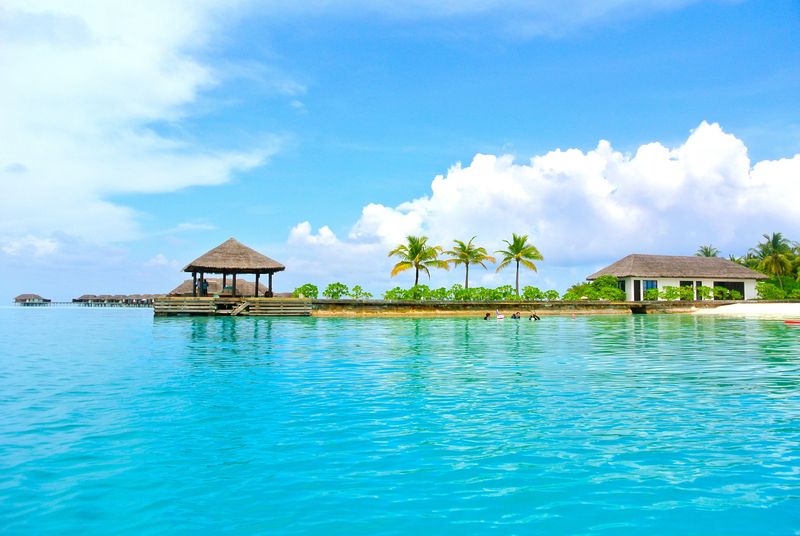 ---
What inspires and/or motivates you in what you do with APPRO and CERRON?
I love being able to drive around town and point out buildings that I have built or have had a hand in as well as projects that I haven't had direct involvement with but the company has built. I view this industry as a way to be a part of a team that stretches beyond the walls of the office. I truly feel as though my most successful projects have provided friendships more so than simply a buck.
---
What do you do outside of the office for fun?
I love spending time with my wife and two young sons. Our family motto is "Chaos" so there is a never ending supply of what keeps us busy but I especially enjoy going out to eat and drinks with my wife and friends and coaching my sons baseball. I also enjoy spending quality time with our Great Dane Norman, dog Charlie and two cool cats Morris and Fitz!
---
What is something people might be surprised to know about you?
I value integrity and sincerity so highly in others - so when someone mentions them about me - I really appreciate the compliment.
---
What is your favorite quote?
"This too shall pass."
---
What is the best compliment you have ever received?
"Good job!" You don't get this a lot, so when you do receive it, it tends to stick with you.
---
What is your favorite sport/event (to cheer on or to play)?
I love every aspect of baseball and I love to play hockey (well used to) and very much enjoying watching football (College is best).
---
Where is one place you have not been, but would really like to go?
I really want to vacation in one of those huts in the middle of the ocean with the glass floors?  I don't even know where those are but I see them on commercials and in the newspaper.  I think the Kardashians even stayed there once.
 (Glass Bottom Floor Vacation Destinations)
---
We are thrilled to have Matt on our team! Matt is gifted in project management with a background in design as well, able to visualize the end product. He brings a "can do" attitude to everything he tackles and is an excellent team player - willing to go the extra mile! From day one, Matt has embraced our mission to exceed our clients' expectations - we know you will enjoy getting to know Matt as much as we have.
---