APPRO and CERRON Reviews
Imperial Plastics Testimonial
By Mark Becker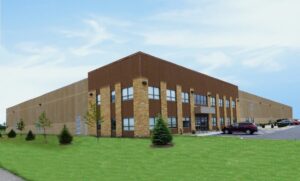 As the Vice President of Manufacturing for Imperial Plastics, I have worked with the team at APPRO and CERRON on a variety of projects over the past 30 years. I know that when working with their team on any project, they understand issues like code compliance and utilizing the correct building procedures. It also helps that they have the right contacts, for example in the areas of legal matters or structural engineering.
Most recently, we needed more space to accommodate additional equipment and support our continued growth, so we worked with both APPRO and CERRON to identify a site, and to design and build a new facility in Mankato, Minnesota. This new building has allowed us to grow, to take on more business, and has provided a clean, safe, work environment for our employees.
I appreciate the knowledgeable and professional approach of the APPRO and CERRON team – I know that by working with them, the entire team will communicate well, and the project will be completed in compliance, and will be done on time. The project goes smoother and quicker – a painless project every time! If we have any projects in the future, I would not hesitate to call their team – they have made my job a lot easier. These are the people who can get it done!