Mankato Production Facility Up & Running for Imperial Plastics in Mankato, MN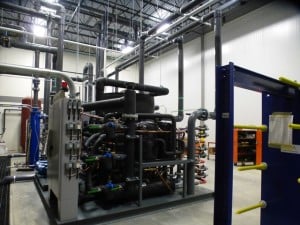 The Mankato production facility is up & running for Imperial Plastics in Mankato, Minnesota. We celebrated the groundbreaking last August, 2013 and it great to see the machines installed and the company working to transition from their Kasota manufacturing location to Mankato, MN.
Dan Linehan, with the Mankato Free Press, recently wrote an article, "Plastics factory up and running: Imperial Plastics expanded in Mankato, broke ground Aug. 1″. Linehan summarized the project in more detail and included commentary on the Mankato project by Angela Riley, CFO for Imperial Plastics: "It's been a great, great deal for us."
If you are interested in building, developing, or adding on to your existing commercial space – please call the team at APPRO Development, Inc. Whether your project is a Mankato production facility, a retail remodel in the Twin Cities, or land development in North Dakota, our team can assist you in finding the perfect property solution to meet your unique needs in MN and ND. Contact us today to get your project started!