Demo & Remodel Project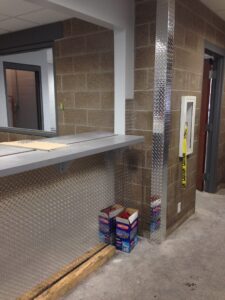 This Demo & Remodel project for an Eagan food distribution & warehouse project consisted of a variety of demo and construction work to their Dakota County facility including more than 35,914 SF. This is one of several projects that we have done for this company and some of the many types of projects we have completed.
Interior remodel work included the warehouse / distribution area as well as interior office and work spaces.
Special Considerations
Demolition work
Asbestos abatement (removal) work
Concrete matching (thickness)
Services Provided
General Contractor
Construction Project Management
If you are interested in learning more about APPRO's remodel project capabilities, please contact our team to start a conversation.

As a result of your interest in the project, you may find interest in similar remodel projects by visiting our Remodel project page.
APPRO Development, Inc. began in 1987, providing full design-build services for local business. Over the years our team has built offices, warehouses, industrial and manufacturing facilities, banks, restaurants, daycare facilities, churches, schools, showrooms, and many more types of commercial and industrial buildings throughout Minnesota, North Dakota, Wisconsin, and Kansas. You may learn more about our team, our mission, and our services by clicking on any of these links.