New MN Commercial Construction Project Complete for Lakeview Bank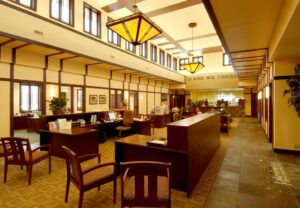 APPRO Development has completed a new MN commercial construction project consisted of a 5,970 square foot one-story prairie style banking facility in the heart of Dakota County community – Lakeville, MN. This building was designed with a basement located in Lakeville, Minnesota.
Interested in learning more about Lakeview Bank? Visit their website HERE.
You may learn more about the services both APPRO Development and its sister company CERRON Commercial Properties provides HERE. Creating unique property solutions is what we do at APPRO and CERRON. We help our clients find just the right solution for their unique needs. Whether you are looking to develop, design, build, buy, sell or lease, our one stop shop is ready to meet with you to discuss your options today.
Special Considerations
1,720 square foot clerestory over lobby
Hearth room with fireplace
3 lane drive-thru canopy with ATM
Conference room with multi-media projection system
Basement equipment room with storage
Extensive millwork and interior detail
Services Provided
Complete design build package.  Served in the roll of Architect and General Contractor.
If you'd like more information about starting a similar project of your own, start by understanding financing by downloading our checklist here: