APPRO and CERRON Review
Express Employment Professionals Testimonial
By Glenn Starfield
APPRO and CERRON Review:  My most recent project with APPRO and CERRON started as a result of an existing lease in Lakeville coming to an end, and a need for more space in an ideal location. Having worked with Bruce (Rydeen) on our Savage location in the past, I chose to work with him again on this project. Bruce has always kept options in front of me as they would come up, and I appreciate our relationship over the years.
So, I started working with Bruce a second time. Once we identified the ideal location for our Lakeville office, the APPRO and CERRON team worked well together to help bring my ideas and drawings I drew on a whiteboard…to life. They took my vision and made it a reality…from design, through construction, to final completion. The team helped us to find an affordable way to address our need to be able to grow and expand in a location where we needed to be. It was simply the right building in the right location within the right budget.
"They took my vision and made it a reality."
I chose APPRO for the design and construction project, because in my opinion, they were the only option. When we started the remodel project, I was just as excited for the APPRO sign to go up, as I was for our own sign to go up – I guess you could call it local pride. Having known Jack (Matasosky) and his team for years, I had no doubt they would take good care of me throughout this process.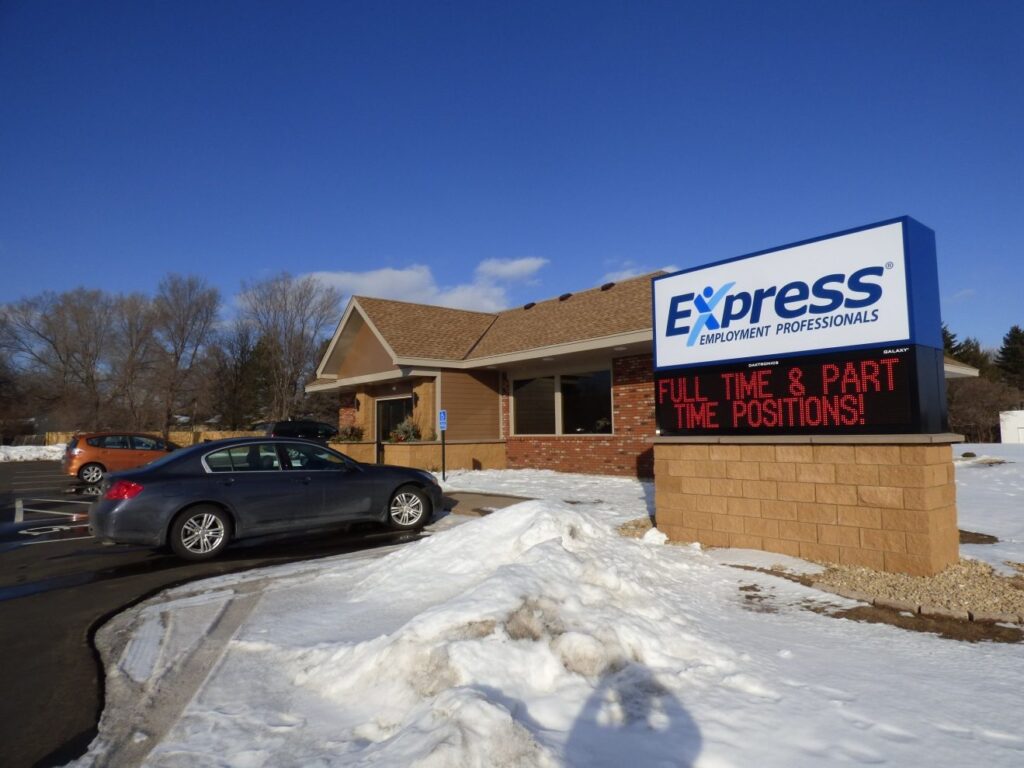 I enjoyed working with the entire team, and especially appreciated having a project manager (Gordy Schiltz) to work with who exhibited grace under pressure, as he and the design team addressed the challenges of taking a former restaurant building and turning it into our perfect office space in Lakeville. Gordy has the ability to oversee the project, keeping it on track – being tough where he needs to be, while remaining calm in the face of any challenge along the way. Gordy and the APPRO & CERRON team provided excellent customer service, always putting me at ease.
###
About Glenn Starfield and Express Employment Professionals:
Starfield is the owner of Express Employment Professionals, a thriving multi-office enterprise that employs 16 people and includes offices in Lakeville, Savage and Minneapolis. You may learn more about their team at www.ExpressHRcenter.com.
About this local Lakeville commercial remodel project:
This project took a former vacant restaurant and transformed it into a professional office space with main floor offices and lower level storage on a site which has the ability to accommodate future expansion. More detailed information about this project may be found by clicking on the project link HERE.
If you would like more information on this project or how our team might be able to help you, please contact us at (952) 469-2171, or by clicking on the link below.