MEET THE APPRO AND CERRON TEAM
---
---
APPRO and CERRON help businesses find and/or create great spaces - what about that do you love?
We make sure that during this exciting time for you and your business, everything runs smoothly. It is fun seeing the whole process, from beginning to end, and to see everyone's hard work pay off.
---
What is your earliest memory of selling, designing or building something?
My sister and I had a very elaborate Barbie room in our basement growing up - duct tape roads connecting all the different houses included.
---
What do you do outside of the office for fun?
I love to spend time on the lake with my family - boating and ice fishing.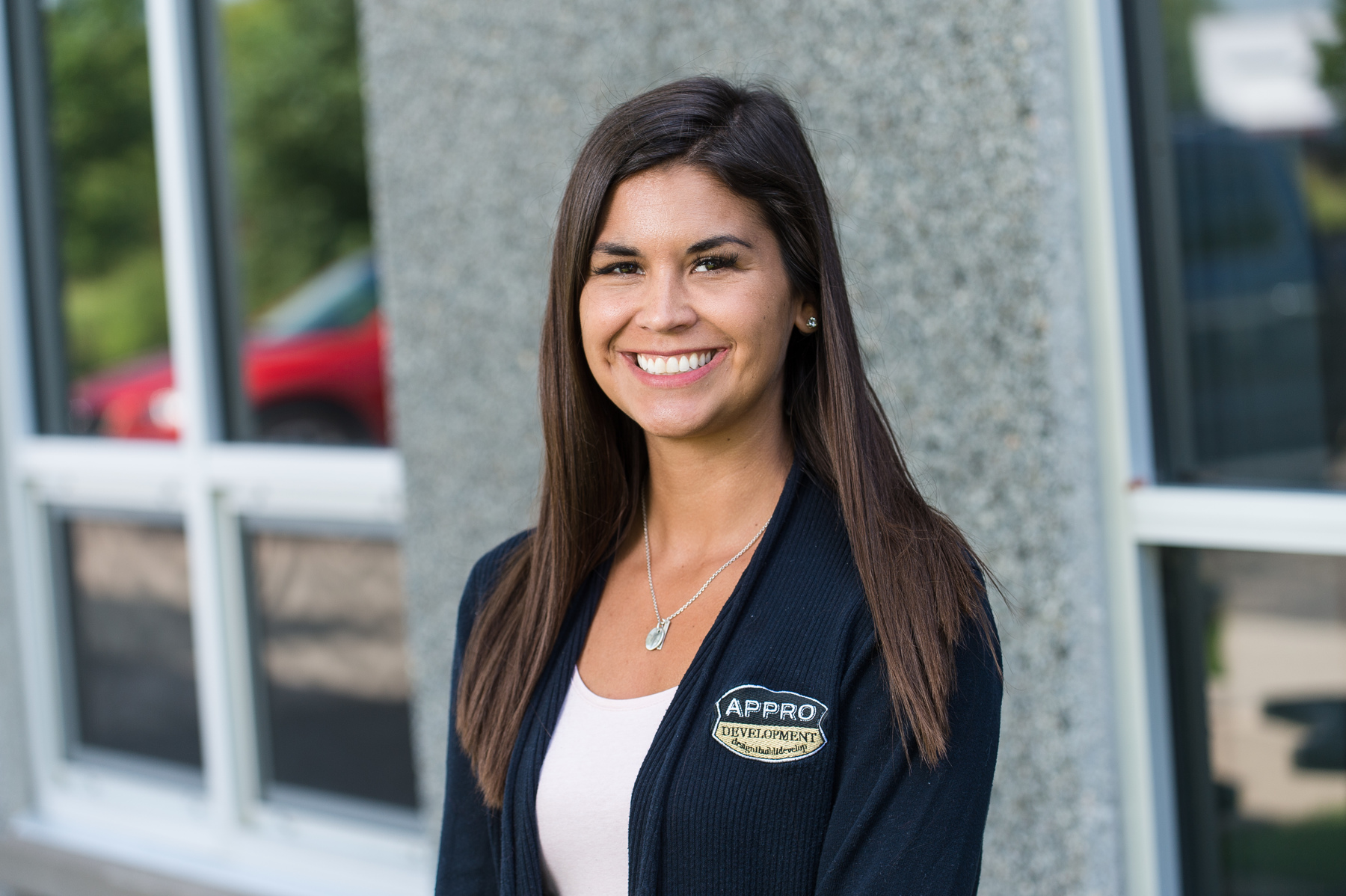 ---
What is something people might be surprised to know about you?
I don't eat fish. 🙂 (See previous response.)
---
What is your favorite quote?
"You're braver than you believe, stronger than you seem, and smarter than you think." -Winnie the Pooh
---
What is your favorite sport/event to cheer on or to play?
---
Where is one place you have not been, but would really like to go?
Mykonos & Glacier National Park.
---
Paige originally joined our team in 2013 and has continued to grow from her original role as a bookkeeper to her current role as CFO for our organization.
As a client, you will meet Paige at the onset of your project as you secure financing and work with a title company during your project. As a subcontractor or vendor, you may meet Paige as she oversees changes, processes monthly invoices, and throughout the project as final billings are processed.
Paige is bright, extremely organized, and is an valued leader within our organization. We are very fortunate to have her on our team!
---
---