---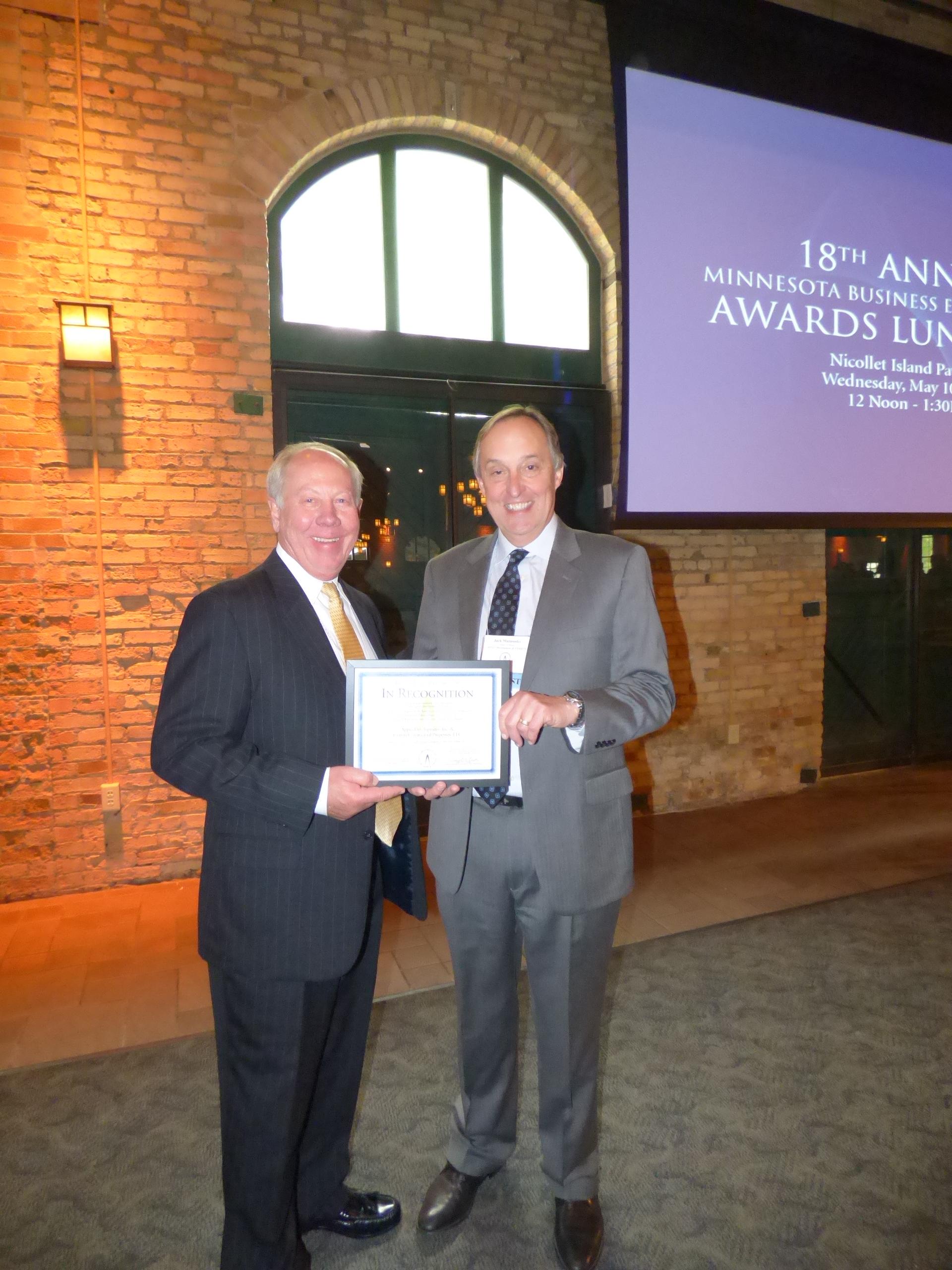 MBEA Award Finalists – APPRO and CERRON attend 18th Annual Ethics Award Lunch:
On Wednesday, May 18, 2017, members of the APPRO and CERRON team attended  the 18th annual Minnesota Business Ethics Award lunch. It was quite a journey there – 30 years in the making, really. It is indeed an honor to have made a top three list of finalists!
Read more to learn:
What the MBEA is all about
How the team at APPRO and CERRON ended up as a finalist
How your team or companies you work with, might end up a finalist, too!
---
18th Annual Minnesota Business Ethics Award:
On May 18, 2017, the Minnesota Business Ethics Association (MBEA) hosted its 18th annual awards luncheon at the Nicollet Island Pavilion in Minneapolis, Minnesota. The MBEA was founded in 1999 by the Society of Financial Service Professionals – Twin Cities Chapter, and the Center for Ethical Business Cultures (CEBC) at the University of St. Thomas Opus College of Business. Since its inception, the MBEA has recognized 52 Minnesota-based businesses with this prestigious award. The Financial Executives International (FEI) – Twin Cities Chapter joined these organizations as sponsor of this event.
 How APPRO and CERRON became a finalist…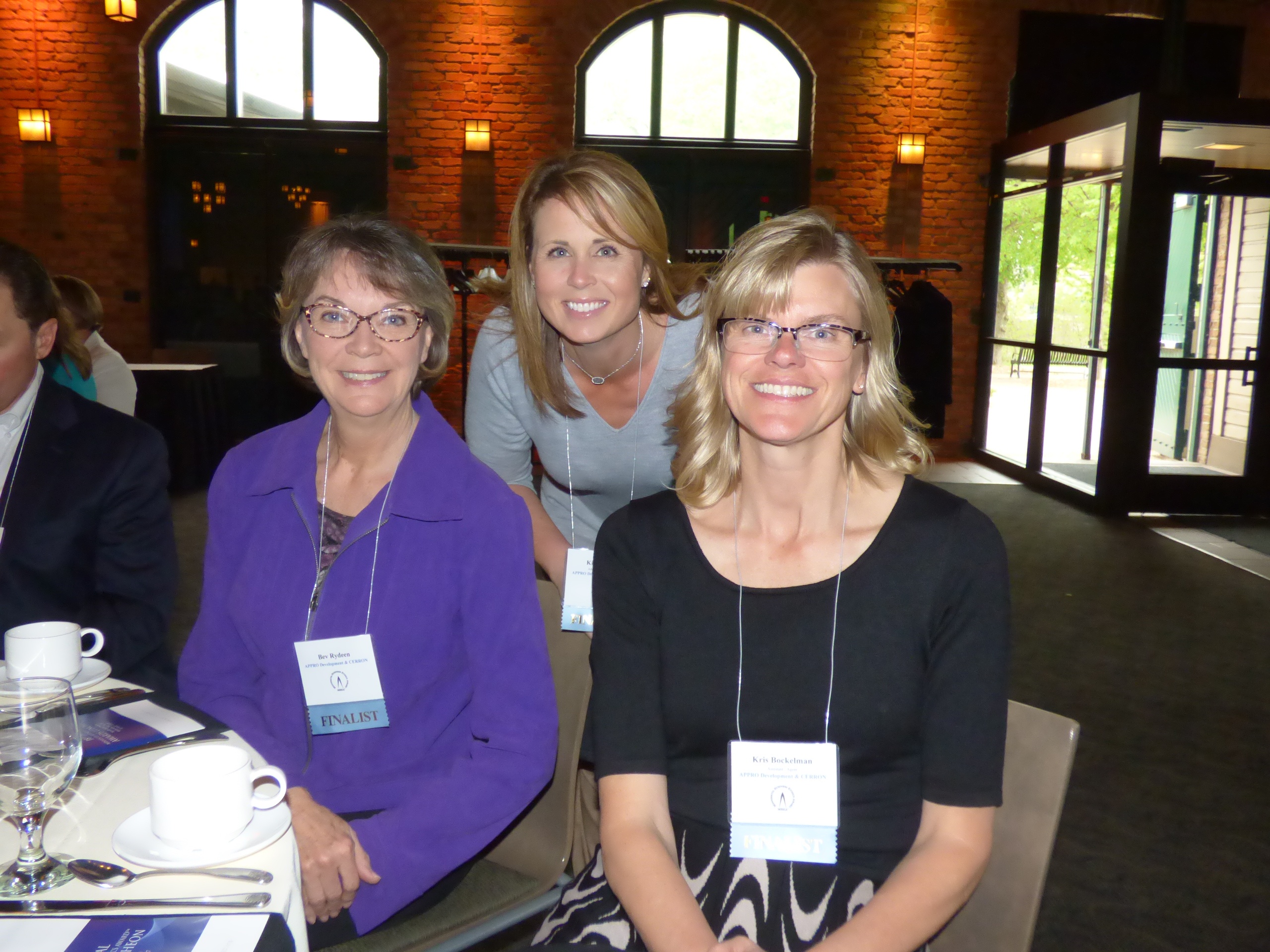 The team at APPRO and CERRON was notified that they had been nominated (by a past client) for this year's award. At that point, as a nominee, you may choose to submit an application. Going through the application process is both time consuming, as well as rewarding. Our team invested a lot of time to answer the questions and to provide examples, as well as samples pertaining to how we conduct business, how we treat our employees, vendors, subcontractors & clients, the systems we have in place, and  more.  As we completed our application, we would tell our story based on the following criteria: 1. What you say you stand for; 2. How you do what you say you stand for; and, 3. How well you've done.
Our team had multiple meetings and conversations as we dug into our history and policies. Our conversations included administrative and project managers, as well as recently retired Office Manager, Kathy Morse, and owners Jack Matasosky, Jim Connelly, and Bruce Rydeen (pictured above). It was a team effort, and we are better for having gone through the process!
Upon completing our application and submitting to the MBEA judging committee, we learned that we had been named a finalist. Out of 90+ nominees, and approx. 30 entrants, our team made the final three for the small business category. An additional eight finalists would round out the rest of the small, mid, and large sized businesses for the 2017 MBEA award. All finalists are encouraged to attend the lunch, and we were able to include part of our overall group on this day to meet other finalists and award recipients.
Representatives and owners from both APPRO and CERRON, joined by spouses and special guests, attended the MBEA luncheon. It was a great event to meet past award recipients (including current and past clients), and to listen to the keynote speaker, before learning who the final award winners were in each category. Our team especially enjoyed listening to Neel Kashkari, president and CEO of the Federal Reserve Bank of Minneapolis, and John G. Taft, former chief executive officer of RBC Wealth Management – U.S. and all that they had to share on the topic of ethical business practices. 
---
How your team can get involved in the MBEA:
The next opportunity for nominations is now open for the 2018 Minnesota Business Ethics Awards. You may submit your nomination for a company you believe practices high business ethics in their business and in their local community.
Two of the 52 MN based companies who have received the award in the past couple of years, includes:
Lakeview Bank and Murphy Automotive (You may click on each link to see the current and past projects we have worked on for each company – links to their companies may be found on each page, too!)
The owners of these companies and their teams happen to be good friends and clients and we are grateful to be able to learn from their examples!
Feel free to send us a note, if you would like to learn more about this award, our company, and what we stand for.
Best wishes!
---