Bank Architecture – Anchor Bank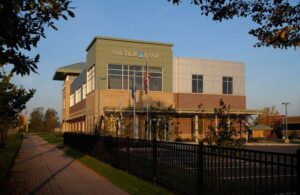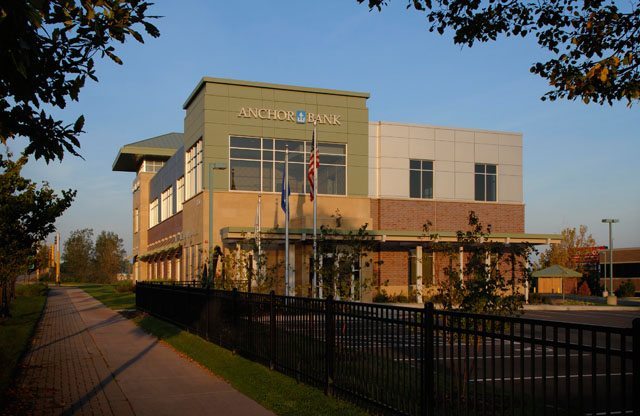 APPRO Development highlights bank architecture upon the completion of a new 18,000 sq. ft. two-story facility with a basement located in Burnsville, Minnesota.  Anchor Bank occupies the first floor with the basement and second floor having available lease space.
APPRO Development has been involved in a wide array of projects including bank architecture and design, project management, general contractor services, competitive bidding, and construction management to name a few of the many services APPRO Development and its team is able to provide. Review our Design Build Page for more information.
You may learn more about Anchor Bank HERE.
Special Considerations
Security, bank equipment
Drive-thru
Services Provided
General Contractor, Construction Management Services – facilitate construction of shell building and tenant improvements for Anchor Bank on the first floor.
If you'd like more information about starting a similar project of your own, start by understanding financing by downloading our checklist here: