BTD Lakeville Remodel Project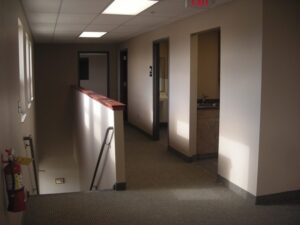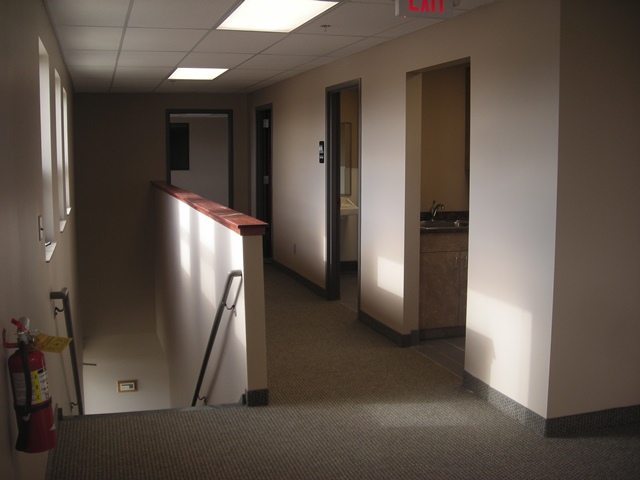 BTD Lakeville Remodel Project is an excellent exampel by this MN commercial contractor – APPRO Development, Inc. This remodel project at BTD Lakeville includes the renovation of the interior of this industrial facility focusing on an office space remodel by stripping existing finishes and providing new painting, flooring, doors, and ceilings to create a more modern space for this end user.
You may learn more about this company at BTD Manufacturing, Inc.
For information on more of our Current Projects or Completed Projects, please feel free to explore our website. We would be happy to help you with your next design build or remodel project.
Special Considerations
Existing building remodel
Multi-tenant industrial facility
Office Remodel
 Services Provided for the BTD Lakeville Remodel Project
APPRO Development, Inc. as design-build general contractor
CERRON Commercial Properties provided real estate brokerage services
Want to know more about starting a Commercial Building Remodel Project of your own? If financing the project, start with our easy and informative Financing Checklist…
The financing checklist is an excellent resource for companies looking to get organized for a possible construction project. The checklist includes the following information…(by clicking on the image above, you may quickly download a PDF version of the following information.)
Project Financing Information/Checklist:
Type of financing –
– Bank/Lender –
– Address                                                                     Telephone #
– Contact name                                                            Fax #
– E-mail
– SBA (if applicable)
– Address                                                                    Telephone #
– Contact name                                                            Fax #
– E-mail
– Owner financed (D & B information needed)
– Contact Person                                                          Address
– Corporate Office                                                      Telephone #
Business Plan
Title Company – Telephone #
– Address                                                                                Fax #
– Contact name                                                                        Title company to pay subs direct?
Anticipated date of closing on construction financing?
If required by bank, appraisal ordered/completed?
Environmental Reports/Phase I required/complete?
Does bank need a copy of the Purchase Agreement (if applicable)?
Approval required of our draw forms from bank & title company?
Does bank and/or title company and/or appraiser need a set of construction documents and specifications?
Does bank require a copy of the signed AIA Contract?
Sworn construction statement required by bank and/or title company?
ALTA Survey required? If so, certified to whom (title company to fax language)?
Early start approval needed?
Title inspection required?
Builders Risk insurance – who will put coverage in place – APPRO or Owner?
Does bank require a Certificate for APPRO's insurance coverage – GL & WC?
City & utility letters needed for closing of construction financing?
Obtain a checklist from bank and/or title company for items needed for closing
Bank to fax Contractors Assignment of Contract for our review (if document will be required)
Who should we send the monthly pay requests to?
If funds will be wired to APPRO, please advise and we'll send wiring instructions
Do you have subcontractors you intend to contract with yourself or that you would like us to invite to bid?

We require Subcontractor to be an LLC or a Corporation and they must comply with our insurance requirements for your protection
If they are an individual/sole proprietor – you may contract with them directly and pay them direct. We do recommend that they carry adequate insurance to reduce your potential exposure and liability.  The Minnesota 2% construction contractor withholding requirement may apply as well.