Ultra Precision Manufacturing: Di Hed Yokes (DHY)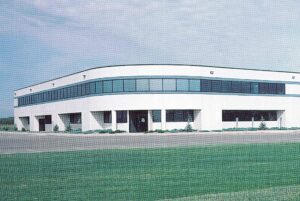 Manufacturing facilities are a specialty of APPRO Development, Inc., a general contractor with more than 25 years of commercial building construction. In 1997, APPRO Development completed the construction of a 52,000 sq. ft. "Ultra-Precision" manufacturing facility for Di Hed Yokes (DHY).  This facility consists of 2 stories and includes approximately 12,000 SF of office.
The building is now home to Midwest Veterinary Supply and the local manufacturing neighborhood of Airlake Industrial Park warmly welcomes their organization to Lakeville, Minnesota.
For more information on the Services APPRO and CERRON can provide your organization, you may visit our Services Page.
You may learn more about the businesses in the Airlake Industrial Park, by clicking on this City of Lakeville LINK. CERRON Commercial Properties, the sister company of APPRO Development, has many site options available – contact our office for more information.
Special Considerations
Assistance with obtaining tax increment financing
Site redevelopment, demolition
 Site development, high level climate requirements within owner's manufacturing areas
Services Provided
Complete design/build package
Want to know more about starting a new Manufacturing Facility Project of your own? If financing your project, start with our easy and informative Financing Checklist…