School House Square Hastings MN is a 28,400 sq. ft. development of restaurant, retail and office spaces in historic downtown Hastings, Minnesota. The first floor of the project includes space for a Green Mill restaurant, Dunn Brothers Coffee, and other retail spaces. Law and insurance offices utilize the second floor space. Design of the project incorporates design elements reminiscent of historic Hastings. Stone column bases, brick veneer, and stone lintels at the second story windows are just a few of the architectural elements. Public space inside the building includes an open stair, elevator lobby and common restrooms on each floor. The layout of the lease spaces on the first floor minimizes common hallway and public areas while maintaining easy access to each space.
Special Considerations
Phase I of a 2-phase project. Phase II would include the addition of a bank and more leasable retail and office space
Services Provided
Architectural and Structural design services.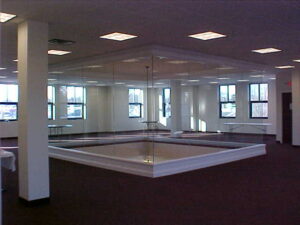 Want to know more about starting a new professional retail complex Project of your own? If financing your project, start with our easy and informative Financing Checklist…