Distribution Center Construction Complete for Carquest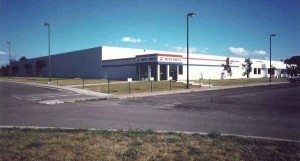 The project involved expansion of the existing warehouse and offices located in Lakeville, Minnesota with provisions for a new flammable liquids storage room and an attached working retail store model.
You may learn more about Carquest and their company by visiting their website HERE.
APPRO Development, Inc. has worked on a wide variety of commercial and industrial construction projects over its more than 25 year history. Creating Property Solutions For You…With You since 1987 is what we do – Contact Us today to fill us in on your next construction project.
Special Considerations
Relocate existing north wall – precast panels
Flammable liquids storage
Temporary security and climate protection of existing spaces while under construction
Services Provided
Complete design build – for building expansion package
Architect
General Contractor
Want to know more about starting a new Distribution Center Construction Project of your own? If financing your project, start with our easy and informative Financing Checklist…