Distribution Center Construction Complete for Carquest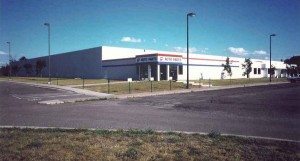 The project involved expansion of the existing warehouse and offices located in Lakeville, Minnesota with provisions for a new flammable liquids storage room and an attached working retail store model.
APPRO Development, Inc. has worked on a wide variety of commercial and industrial construction projects over its more than 25 year history. Creating Property Solutions For You…With You since 1987 is what we do – Contact Us today to fill us in on your next construction project.
Special Considerations
Relocate existing north wall – precast panels
Flammable liquids storage
Temporary security and climate protection of existing spaces while under construction
Services Provided
Complete design build – for building expansion package
Architect
General Contractor
Want to know more about starting a new Distribution Center Construction Project of your own? If financing your project, start with our easy and informative Financing Checklist.