PROGRESSIVE RAIL, LAKEVILLE, MN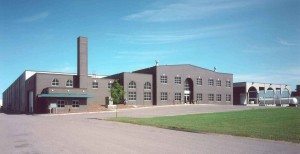 PROGRESSIVE RAIL includes the construction of an initial 52,143 sq. ft. office/ warehouse facility with an expansion of 50,835 sq. ft. of additional warehouse space located in Lakeville, Minnesota. This building serves as the headquarters for a growing shortline rail service provider. Two-story office constructed of brick exterior walls to recall the look of rail freight houses of the past.
Special Considerations
Two covered truck docks with ability to load/unload off either side of trailers
On-site railroad spur layout
Six truck docks with built in dock levelers
Two indoor train car docks with the ability to load/unload off either side of train cars
Outdoor refueling facility for trucks and locomotives
Services Provided
Complete design build package including site development and redevelopment activities. Served in the roll of Architect and General Contractor.
Want to know more about starting an Industrial Construction project of your own? If financing your project, start with our easy and informative Financing Checklist…