ISNetworld Contractor Grading System used by International Food Manufacturer to Grade APPRO Development, Inc.'s Construction Safety Program and Insurance Compliance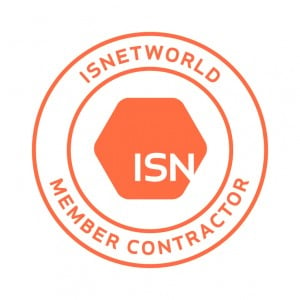 ISNetworld "brings together Hiring Clients and contractors, creating safer work environments and lasting partnerships" according to the ISNetworld website page. "APPRO became a member of ISNetworld, after an international food manufacturing client requested we use ISNetworld to provide them with access to our safety and insurance information. As a result, we are very proud to have earned a grade of 'A'," according to Kathy Morse, Vice President for APPRO Development.
"We are thrilled to receive this grade and I look forward to continuing to work with a great company which places such a high value on safety; we will continue to work hard to maintain an 'A' rating" stated Patrick Simpkins, Project Manager for APPRO Development.
"Our goal throughout this process was to continue to provide our client with the quality construction they have come to expect from our general contracting firm, while adhering to our client's strict standards. Our policies and procedures have been strengthened due to the ongoing review and verification services offered through ISNetworld, our company staff and our clients' safety departments," said Morse. "ISNetworld provided us the tools to ensure our safety standards were all-encompassing and meeting or exceeding industry standards. Our clients can utilize ISNetworld to ensure our safety program meets their standards and our insurance policies meet their requirements," Morse concluded.
According to Jack Matasosky, President and CEO of APPRO Development, Inc., "Our hope is to provide a continued high level of service to not only this client, but to offer the same level of service and quality construction to other clients utilizing superior safety and insurance policies, as confirmed by ISNetworld."
Interested in working with with an ISNetworld member contractor? Check us out at:

ISNetworld

or complete the form below in order to start a conversation.
Tell us a little more about you and your company, and how we might be of service to you…