APPRO Development's MN Architecture and Design Update
October 22,2013
The MN Architecture and Design Team at APPRO Development has been busy this autumn as we prepare for cooler months ahead. We have an award winning architect on staff; we have been busy tracking trends; and, we want to share a design secret with you.
Award Winning Architect on Staff at APPRO Development, Inc.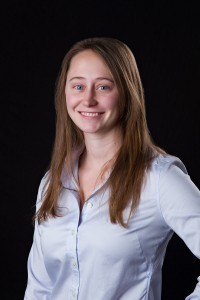 APPRO Development is thrilled to have Casie Radford, AIA, LEED AP, as our staff architect. Recently, her accomplishments were recognized at the 2013 Fort Collins Urban Design Awards Ceremony, Fort Collins, CO. Before APPRO Development recruited Casie, she worked with SLATERPAULL Architects, Inc. in Colorado.
While in Colorado, Casie worked on a historic restoration project which ultimately resulted in the acknowledgement of this project at the Fort Collins Urban Design Awards on Wednesday, October 2, 2013 at the Midtown Arts Center in Fort Collins, CO. The award was under the "Best Architecture" category for a historic preservation project of the Avery Block Storefront in Fort Collins, CO. Casie flew back to Colorado to be a part of the awards ceremony. We are overjoyed for her as she receives this honor. We are equally thrilled for our team here in Minnesota as Casie Radford brings this award winning expertise in architecture to our Minnesota design build projects.
More information on this project and awards ceremony can be found in the following publications:
Trends in Architecture & Design
We have found a few fun architecture and design articles to share with our readers. The first is an article about how staircases are being used as seating in a variety of applications: Staircases that double as seating (via dezeen.com). The next trend we found takes a look at the benefits of incorporating Smart Technology into building design: Smart Technology can have quick payback (via bdcnetwork.com). On the local front, Dakota County is investing in Solar Energy, and more information may be found via Dakota Electric.
We hope you enjoy!!
Shhh…We want to share an architectural design secret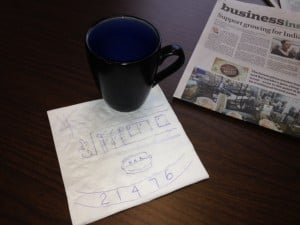 Few may know or be aware of the time it takes to build a new commercial construction project, plan a building expansion, or implement an interior remodel. A new building can take on average approximately 12-24 months from start to finish. Addition & Remodel projects, less overall time is required, but depends on the scope of the project with site selection and city processes, a few of the initial variables. Regardless of the type of project, design work must be factored into the overall schedule.
Our design team takes clients from ideas sketched on a napkin to more formal design sketches to complete architectural drawings ready for the city submittal process. If you are considering a commercial construction project, winter is the ideal time to work on designs. You may always "pull the trigger" at any time, but can't really do so until you have a solid design in place. Now is the time to work on finalizing design ideas.
As we head into the cooler winter months, talk to our award winning design team today to share your ideas and to discuss the ideal timeline for your next architectural design or complete design-build project. Fill out this quick form to let us know a little about your company and current needs. We will get back to you quickly to chat with you about your ideas.
We thought you might want to know about this design secret – best wishes!