Why It Pays to Be Likeable in MN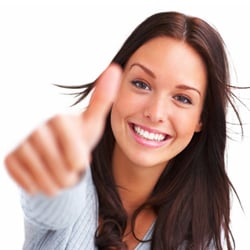 After having adopted more social media into the marketing of our South Metro, MN, design build and commercial real estate businesses at both APPRO and CERRON, we understand more, the importance of "Why it Pays to be Likeable." So, when we came across this article written by Dave Kerpen on the NFIB website, we knew we needed to share it with our blog readers. "In a world of 'Likes,' it pays for a business to be likeable – friendly, approachable, understood – not just in the traditional sense but also in social media."
Dave Kerpen, the CEO of Likeable Local, a social media software startup for small businesses, conducted a recent webinar for the NFIB in which he "showed how businesses are achieving amazing results with creative social business strategies, exploring what today's consumers expect from organizations and ways you can exceed customer expectations."
Dave explains the 7 key ways to be more likeable, which include:
1. Listen.
2. Respond.
3. Tell, don't sell.
4. Be authentic.
5. Advertise – better.
6. Provide value.
7. Be grateful.
You may read the full article and more details on each of these 7 ways for you and your company to learn Kerpen's philosophy on why it pays to be likeable by following this LINK.
APPRO and CERRON have been working for more than 25 years to be not just "likeable," but truly authentic in our approach to create unique property solutions for each of clients to whom we are sincerely grateful for the opportunity to serve. Learn what makes us unique and the services we offer, by visiting our Services page. Please feel free to contact us any time – until then, we will be busy Creating Property Solutions For You…With You!