MN Commercial Architect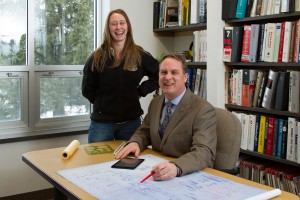 The commercial architect services by APPRO Development, provides our clients attention to every detail – within their budget and time frames – to create unique commercial spaces. We recently completed a project for Erik's Bike Shop which is now located in St. Paul just off of Ford Parkway. This commercial construction project illustrates the design process involved with the remodeling of this commercial retail building. We met with the owner to determine site feasibility, design the new space design and to discuss the details of this specific site and its impact for this local bike retailer.
Our initial steps in the process were to create plans that not only met the owners needs and requirements, but also with the City of St. Paul and State of Minnesota officials. As a commercial architect with more than 26 years of experience, we put our expertise to use to work with city officials to obtain the necessary permits and to follow the guidelines involved in commercial building. Our process initially includes a competitive bidding phase in which we invite pre-approved subcontractors to submit bids for our projects. This allows us to present the best priced product to the owners with whom we work. We work with a team of highly skilled subcontractors to execute the building plans. When the plans and budget are determined and agreed upon by all vested parties, a design-build contract is put in place and the construction work begins (in some instances, it makes sense to place a design contract in place initially, and then add the construction contract further along in the process).
Our talented design/architecture team along with our expert project management team oversees each and every one of our projects from initial inception to final completion. Project managers work closely with the owners, subcontractors, architect, and city and state officials to ensure streamlined communication with all vested parties in the project. If materials or finishes change during the project, those changes and associate costs are made known to the owner. The owner and subcontractors are then issued change orders to document the agreed upon changes.
Upon completion of the project, a walk-through with the owner and exit interview is scheduled to review the projects, and to determine if any outstanding items remain for the final completion (e.g. plantings or seeding in the spring). A substantial completion form is also issued at this time and the warranty period begins.
Our entire team makes every possible effort to not only meet the expectations of our clients, but to exceed them! We are not happy until you are. If you would like to discuss a project you have in mind, or simply have more questions about our process, please do not hesitate to contact us. An initial conversation costs you nothing more than a few minutes of your time, but could save you much more by choosing to start that initial conversation with a reputable commercial architect.