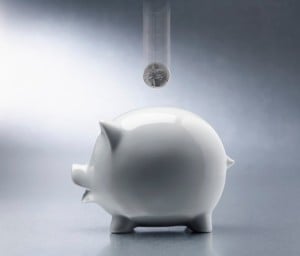 Reducing Your Renovation Costs by Thinking Green – Economical, Green Solutions for Renovations & Commercial Building Projects in South Metro Minnesota and North Dakota is offered by APPRO Development, Inc. & CERRON Commercial Properties.
Being "thrifty", "cost conscious" and "green" is something we've hopefully all learned to do over the past few years of economic change. The positive impacts of implementing good business practices, is good for both your bottom line and the environment, a double bonus! Instead of hastily throwing something away, find a way to re-purpose the item to save you money and help prevent our landfills from over flowing, something we all benefit from.
During renovations or commercial building project, there are potentially ways to donate or sell items that you no longer need. Countertops, office equipment and other items could become a tax write off* or benefit someone else. If you have customized or industrial equipment you no longer use, it could be listed for sale, potentially offering you more cash for your project!
If you've decided to build or remodel a space that you own, lease, or are new property you are searching for, we are happy to help you find an economical solution by possibly re-using items and finding cost conscious options. For example, let's say you want to open a restaurant; there may be options for purchasing used kitchen equipment vs. buying everything new. In remodeling, you may be able to reuse countertops. Take a moment to look at what you have as a way of saving $ during your project! Additional financial information for your project is available on our website for cost segregation, 1031 tax deferred exchange and finance resources.
Remodeling or building, in an office space, bank, hotel, restaurant, warehouse, industrial, or other commercial buildings, whatever your needs are, we work with our vendors and subcontractors to ensure that we are providing our clients with the best pricing available, while providing green alternatives. Here is an example;
Recently, we had a project that we tested lighting in and opted to remove as it didn't serve the needed purpose. Instead of being frustrated with the failed test and throwing out the lights, we stopped and asked, "Is there someone who could benefit from these materials instead of throwing them away?" A short internet search led us to the MN Association of Community Theatres, where we found four theaters in the south metro, who are now the elated recipients of new lighting. It has brought us joy knowing that we have been able to provide our community theater, Lakeville Area Arts Center, along with the Northfield Arts Guild, Mankato Mosaic Theatre Company and New Ulm Actors Community Theatre with much needed lighting.
The next time you are considering a remodel, expansion / addition or new building, know that there are options out there to be as economical & green as possible! We're here to assist you in using your dollars as best as possible to ensure the success of YOUR business. Please contact us to discuss your options at 952-469-2171 (APPRO Development, Inc.) or 952-469-9444 (CERRON Commercial Properties).
*As with all financial matters, please consult your tax and/or financial advisor for advice/impacts regarding your specific situation.